If there is a metal that is ignored by us, I think that is scandium. Scandium is found in most rare earth elements and uranium deposits, but it can only be extracted from a few mines around the world. Due to the low availability and difficulty in preparation, which was succeeded in 1937, of scandium, scandium was not applied until the 1970s. For all this, scandium is still a metal full of potentials, which lie in its scarcity and the enormous advantages of various technologies. These technologies have attracted major manufacturers in various industries to scandium. The following are some important applications of scandium.
Aluminum Scandium Alloy Sputtering Target
Scandium is an excellent alloying element, and the presence of scandium aligns the grain of the alloy and makes the material less prone to failure, thus having great metallurgical potential. The positive impact of scandium on aluminum alloys was discovered in the 1970s and its application in this alloy remains its only major application. The density of scandium is similar to that of aluminum, but has a higher melting point. When alloyed with scandium, the strength and durability of the aluminum alloy can be increased by about 50%.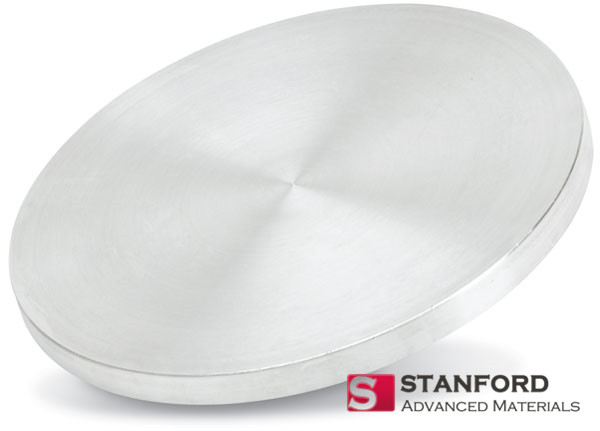 I wrote an article about the aluminum scandium sputtering target before. It is a type of film coating material made of aluminum-scandium alloy. Therefore, they have similar physical and chemical characteristics. Aluminium-scandium alloy sputtering targets are used in the aerospace industry and other applications such as bicycle frames, fishing rods, golf irons and baseball bats. For many years, the aerospace market has been studying how aluminum-scandium (Al-Sc) alloys improve aircraft economy by improving strength, weldability and corrosion resistance.
Solid Oxide Fuel Cell
The Solid Oxide Fuel Cell (SOFC) appears to be a dynamic growth path for scandium application. The development of SOFCs is very significant because they can potentially provide efficient baseload power sources using a variety of fuel sources (natural gas or biogas) and help drive distributed generation. Scandium is a critical element in SOFC because it allows the electrolyte in the battery to operate at significantly lower temperatures than without it. Operating at lower temperatures helps reduce component costs and competing these fuel cells with other power sources. As electricity prices rise, finding a sustainable power generation method will increase the importance of scandium.
Other applications
Ceramics
Mixing scandium carbide with titanium carbide can produce a very hard mixed carbide ceramics, which is the second strongest after diamonds.
Electronics
Scandium is a key part of the laser material Gadolinium Scandium Gallium Garnet (GSGG), which is considered to be more than three times as effective as a similar material made with yttrium and aluminum.
Optics
Scandium is also useful for creating high-intensity lights that mimic natural light because it has a broad emission spectrum that is close to the sunlight. This technology is used for camera lighting, movie and television studio lights.
Please visit https://www.sputtertargets.net/ for more information.