Introduction
Chemical vapor deposition is a coating method that is commonly used to produce thin films and coatings of very high quality. Gaseous reactants are usually used in this process. In chemical vapor deposition, you transport one or more volatile precursors to the reaction chamber. The volatile precursors usually decompose on a heated substrate surface in the reaction chamber. This process creates some chemical by-products which are emitted from the reaction chamber alongside the unreacted volatile precursors. A lot of materials are deposited via the chemical vapor deposition method, including silicides, metal oxides, sulfides, and arsenides.

Two Chemical Vapor Deposition Reactors
There are two types of CVD reactors, each with its own applications, advantages, and disadvantages.
Hot Wall Reactors
Hot wall reactors are less commonly used compared to other types. They involve heating both the substrates and the reactor walls.
Advantages
Large batches of substrates can be produced at once.
Hot wall reactors are easy to operate.
There is a uniform substrate temperature. Hence, there is a uniform coating thickness.
Hot wall reactors can operate at a wide range of temperatures and pressures.
Disadvantages
It requires a very high temperature and energy.
Coating occurs not only on the substrate but also on the reactor walls. This makes it difficult to clean the reactor.
Gas-phase reactions are likely to occur.

Cold Wall Reactors
Cold wall reactors are the most commonly used type of CVD reactor. They heat the substrate while cooling the reactor walls. This creates a higher temperature on the substrate compared to the walls. Cold wall reactors are particularly suitable for compound semiconductor CVD processes.
Advantages
There are fewer coatings on the walls, making cleaning easier.
Cold wall reactors require less temperature and energy.
Cold wall reactors support chemical vapor deposition processes that involve plasmas.
Depositions occur at a faster rate.
Gas-phase reactions are less likely to occur.
Disadvantages
They are more difficult to operate.
Fewer substrates can be worked on at once.
The substrate temperature is not uniform. Hence coating thickness is usually not uniform.
Types of Chemical Vapor Deposition Processes
Plasma-enhanced Chemical Vapor Deposition
PECVD is one of the variants of chemical vapor deposition. In this variant, the reacting gasses are converted to plasma. The space between two electrodes is filled with the reacting gasses and radio frequency or direct current discharge is used to convert the gasses to plasma.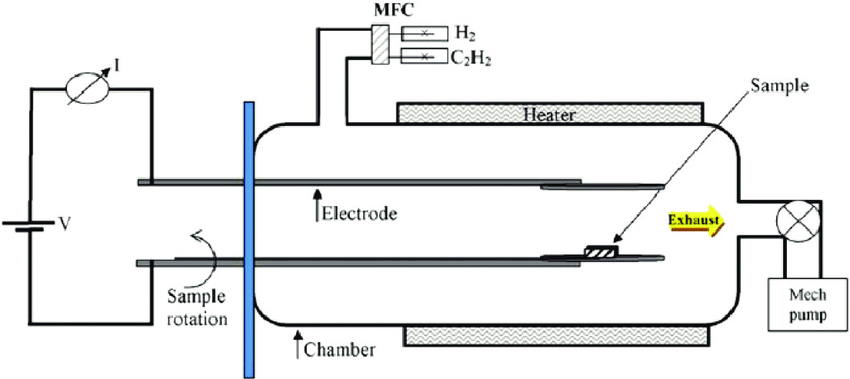 Thermal Chemical Vapor Deposition
In Thermal CVD, coatings are easily deposited on the substrates in the open atmosphere. In this process, the precursor material is added to burning gas, making the precursor highly reactive.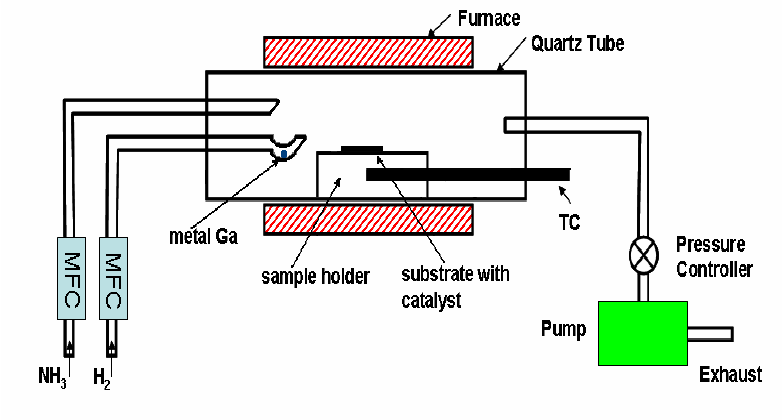 Hot-filament Chemical Vapor Deposition
HFCVD is also called catalytic chemical vapor deposition. In this process, a hot filament is used to decompose the precursor gasses. The substrate usually has a lower temperature than the hot filament.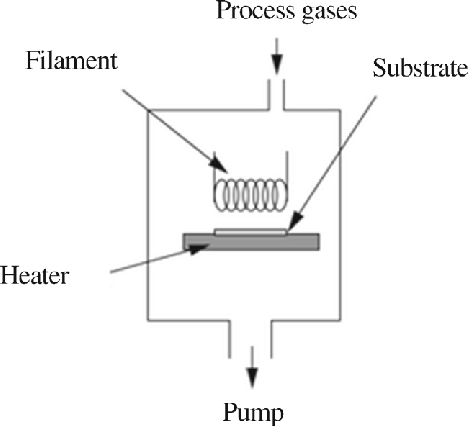 Metalorganic Chemical Vapor Deposition
MOCVD is commonly used for single or polycrystalline thin films. One must not confuse this process with molecular beam epitaxy. While molecular beam epitaxy involves physical depositions to grow crystals, molecular chemical vapor deposition involves a chemical reaction. Commonly used precursors for this process include germane, phosphine, and ammonia

Laser Chemical Vapor Deposition
LCVD is commonly used for spot coating in semiconductors. In this method, a laser beam is used to heat a part of the substrate. This causes deposition to occur more rapidly on the heated side of the substrate.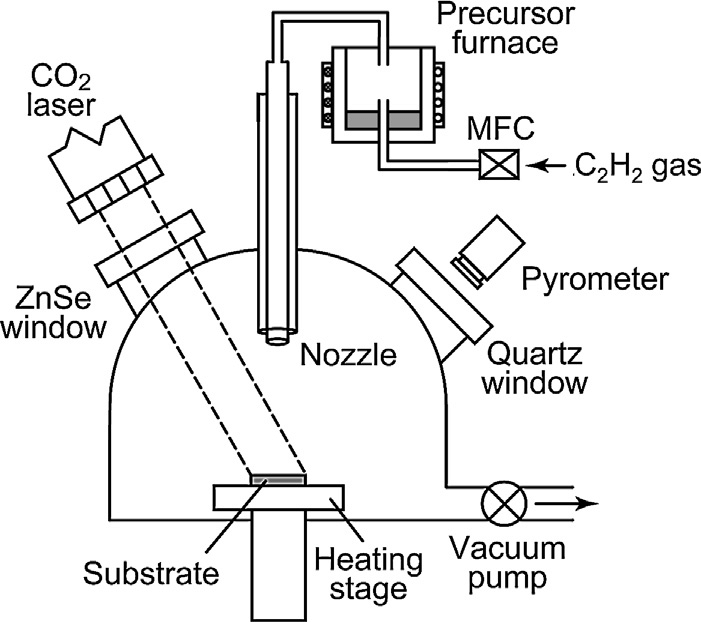 Benefits of Chemical Vapor Deposition
Chemical vapor deposition is a common method of thin-film deposition. The popularity of this method can be ascribed to some of its benefits. Some of these benefits are highlighted below.
Affordability: CVD is a relatively cost-effective coating method.
Versatility: It can be used to coat a wide range of elements and compounds.
High deposition rate: CVD enables rapid deposition with excellent adhesion.
Uniform coating: The method provides a uniform coating across the substrate.
High purity: Chemical vapor-deposited products exhibit high levels of purity.
Non-line of sight deposition: CVD can coat complex shapes and surfaces that are not in a direct line of sight.
Further Reading: Table Comparison: Physical Vapor Deposition Vs. Chemical Vapor Deposition
Applications of Chemical Vapor Deposition
Electronics
This is the most common application of chemical vapor deposition. Chemical vapor deposition is used to deposit a thin film on semiconductors used in electronics.
Cutting Tools
Chemical vapor deposition is used in coating cutting tools. This prevents corrosion and wears in the cutting tools. In addition, it improves the tool's lubricity and provides a thermal barrier.
Solar Cells
The manufacture of thin-film solar cells usually involves chemical vapor deposition. One or more layers of photovoltaic materials are deposited on a substrate in thin-film solar cells.
Conclusion
Chemical vapor deposition is a valuable technique in the coating industry, offering numerous benefits and versatile applications. Ongoing research continues to explore its full potential. For additional information on thin film deposition, you can visit https://www.sputtertargets.net/.