Crushing metals into fine particles produces metal powders used in 3D printing. Manufacturers can use powder for 3D printing operations and processes that produce metallic parts. It is also known as additive manufacturing and involves making new parts or products layer-by-layer. The kind of metal powder used and the 3D printing process applied determine the final product's properties.
How Are Powder Materials Used in 3D Printing?
The recent development in 3D printers makes use of powder, instead of filaments. In powder, certain materials such as steel, copper, and other metals are easier to transport through the 3D printer, and we can then mold them into different desired shapes. Just like the plastic used in 3D printing, we must heat the metal powder right to the point where the metal powder distributes easily, layer by layer, to give a complete and perfect shape.
Powder-based 3D printers make use of blinders to glue parts together. A roller puts a thin layer of powder on a platform in this process. Rather than a laser beam cutting out a figure, a special printhead places a binding agent at different specific points. This method prints a thin layer of your model, which binds to other subsequent layers. The process can then be carried out repeatedly until a complete model is obtained.
Types and Requirements for 3D Printing Metal Powders
Metals used for producing metal powders must meet specific requirements and standards before they are suitable for use as a powder for 3D printing. Metal powders that are appropriate for use in the 3D printing process must have the following characteristics:
A standard high purity
Good flowability
Good sphericity
Narrow particle size distribution
High packing density
Very low oxygen content
The metal powder currently being used in most 3D printers includes titanium alloys, cobalt-chromium alloys, stainless steel, iron powder, aluminum powder, and aluminum alloys. In addition to this, we can use certain precious metals, such as gold and silver.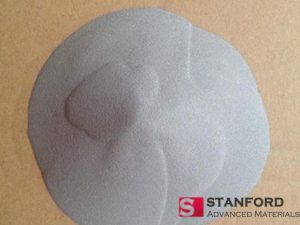 Further Reading: How to Choose Your Most Suitable 3D Printing Materials?
How to Produce Metal Powders
Metal powder making is a fundamental aspect of powder metallurgy. The different methods used in the preparation of metal powder include the reduction method, electrolytic method, carbonyl decomposition method, grinding method, and atomization method.
The four methods most widely used in producing metal powders are solid-state reduction, electrolysis, chemical, and atomization methods.
Most manufacturers use the electrolytic and reduction method to produce elemental metal powder. But they are not suitable for manufacturing alloy powders. However, the atomization method tends to overcome this limitation, so manufacturers use it in producing alloy powders.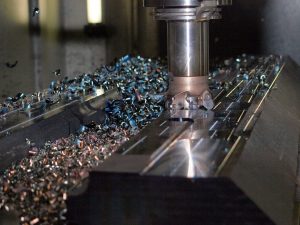 Solid-State Reduction Method
In this method, we crush the selected ore and mix it with carbon before passing it through a continuous furnace to be heated. The furnace reduces the oxygen and carbon in the powder, leaving a cake of sponge metal. We then crush the sponge metal cake and remove all non-metallic material before it is sieved and the metal powder is collected. There is no refining in this process, so the purity of the raw material is essential because it determines the purity of the powder.
Electrolysis Method
Electrolysis is another method used to produce powder metal. Different metals can be deposited in a spongy or powdery state by choosing a suitable electrolyte composition, temperature, concentration, and current density. This may be followed by washing, drying, reducing, annealing, and crushing. This method produces very high-purity metal powders. Due to its high energy demand, it is used basically for high-conductivity copper powders.
Chemical Method
This method involves using oxide reduction, precipitation from solutions, and thermal decomposition. The powders produced through this method usually have uniform size and shape but may have varying chemical properties. Metal powders produced by the chemical method have very high purity.
Atomization Method 
The atomization method involves pulverizing molten metal into particles with sizes of 150 μm, usually using a mechanical method. Based on the method used to crush the molten metal, the atomization method is further divided into vacuum, gas, ultrasonic, and centrifugal atomization. These atomization methods have different characteristics, and each has been tried successfully in different industrial applications. Of all the techniques mentioned above, the water vapor atomization method holds more advantages.
Water Atomization
Also known as vapor atomization, this method has become the most industrialized method of producing metal powder due to its ease of use. It requires very simple production equipment and technology. Manufacturers use water atomization because it consumes less energy and guarantees large-volume production.
Importance of 3D Metal Powdered Printing
The metal powder makes 3D printing fast, and one can carry out rapid prototyping. Manufacturers can also modify the designs more efficiently.
This method is also cost-effective as metal 3D printers only use the required amount of materials necessary to make the desired parts.
This method makes it easy to design complex machine parts and makes the production of "impossible" machine parts possible.
Conclusion
Thank you for reading our article and we hope that it can help you better understand powder materials used in 3d printing. If you want to know more about 3d printing materials, we would like to advise you to visit Stanford Advanced Materials (SAM) for more information.