The sputtering target materials commonly found on the market can be divided into planar targets and rotatory targets according to their shapes. Want to know what are their advantages and disadvantages? Keep on reading this post.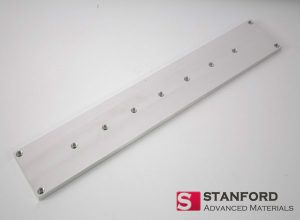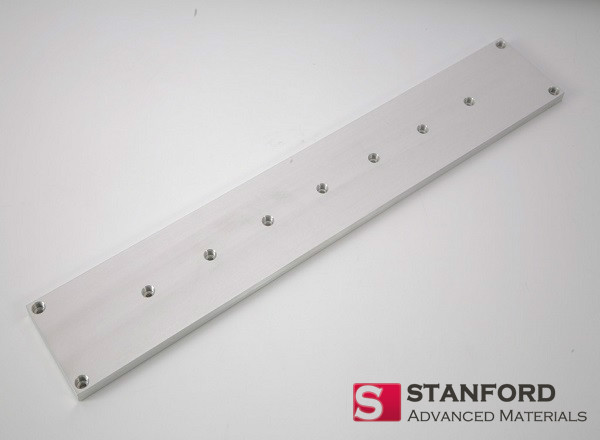 Planar Sputtering Target
Although rotary targets have developed in recent years, the mainstream shape of the sputtering target is still the planar type.
Advantages
As for the planar target, its main advantages include simple structure, strong versatility, and good uniformity and repeatability of the film layer.
Simple structure – One of the main advantages of the planar target is its simple structure. Common shapes of planar targets on the market are rectangular and circular, which can be easily produced by molds. In other words, planar target preparation requires fewer machines and technologies and is easier to prepare. This is why planar targets still dominate the sputtering target market.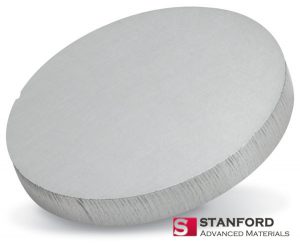 Low price – Price is always an important competitive factor. As mentioned above, the manufacturing process of the planar sputter target is easier, so its price is much lower than the rotatory sputter target.
Strong versatility – Planar sputtering targets usually have strong versatility. Therefore, the transportation process is relatively simple and the target materials are not easily damaged during transportation.
Good uniformity and repeatability – Film layers sputtered by planar targets usually boast good uniformity and repeatability. Planar targets are still best suited for prototype work or elemental experimentation, especially when large amounts of material are not needed at once.
Disadvantages
The biggest disadvantage of the planar target is the low utilization rate (generally only about 20%).  In the sputtering process of the planar target,  a strip-shaped pit will be formed when the target of the glow region (the magnetic field distribution region) is consumed to a certain extent, making the target body thinner. And once the pit depth reaches a certain value, the target cannot be utilized anymore. The low utilization rate also reduces its price advantage to some extent.
Rotatory Sputtering Target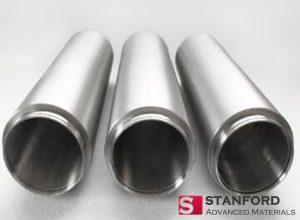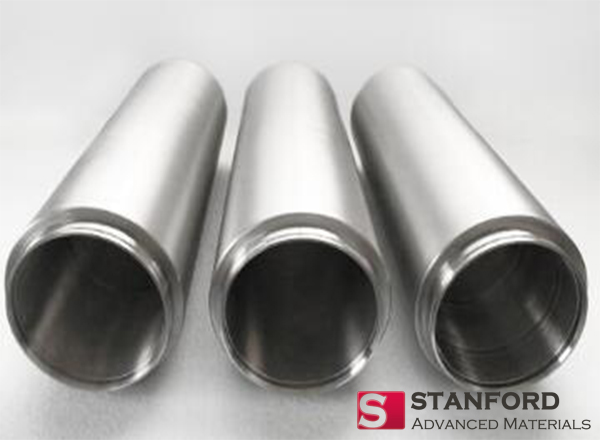 Advantages
More surface area -Rotatory targets usually have more surface area per given length compared to planar targets. Therefore, the magnetron power can be spread out over a larger area in a given amount of time, which helps keep the target running cooler, decreases nodule formation, and reduces the occurrence of arcing.
Compact structure – Rotary sputtering decreases nodule formation, and targets can have longer continuous runtimes.
High utilization rate – The main advantage of the rotatory target over the planar target is the higher target utilization (generally about 80%).
Disadvantages
However, the rotatory target also has some unavoidable disadvantages in that there are many glow rings on the entire target surface during sputtering, so it cannot form a continuous strip glow.
Conclusion
The performance of different target shapes is related to specific preparation items and products, but we can come to a conclusion that rotary targets are more cost-effective for high-volume processes, while planar targets are still best suited for prototype work or elemental experimentation, especially when large amounts of material are not needed at once.
If you are still confused about choosing which type of sputtering target, please contact our sales team for help. Stanford Advanced Materials (SAM) Corporation is a global supplier of various sputtering targets such as metals, alloys, oxides, and ceramic materials. We promise to provide satisfying services for you.