Introduction
In advanced materials and thin-film electronics, the Indium Gallium Zinc Oxide (IGZO) Sputtering Target stands as a critical component, enabling the creation of high-performance, transparent, and flexible electronic devices. This article explores the essential role of IGZO sputtering targets, their applications, and their significance in advancing modern electronics.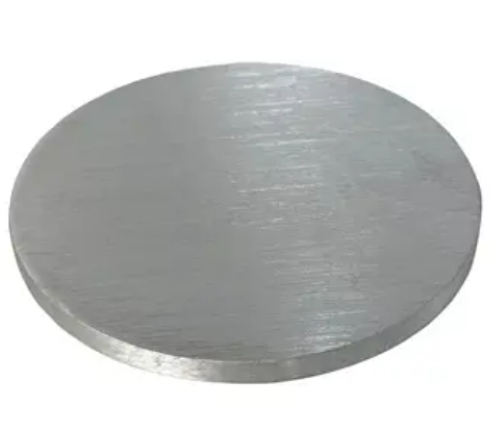 The IGZO Advantage
IGZO is a compound semiconductor material composed of indium, gallium, zinc, and oxygen. It offers a remarkable combination of properties:
High Electron Mobility: IGZO exhibits excellent electron mobility, allowing for rapid electron flow within electronic components. This property is crucial for achieving high-performance transistors.
Transparency: IGZO thin films are transparent in the visible spectrum, making them ideal for use in displays, touchscreens, and other transparent electronics.
Flexibility: IGZO thin films can be deposited on flexible substrates, opening doors to flexible and bendable electronics.
Applications across Industries
IGZO sputtering targets find applications in various industries, revolutionizing electronic devices and displays:
Displays:
IGZO is a game-changer in display technology, enabling the production of high-resolution and energy-efficient displays for smartphones, tablets, and televisions.
For example, IGZO's transparency has led to the development of transparent screens used in applications like augmented reality (AR) and heads-up displays (HUDs). Additionally, it enables the creation of flexible displays that can be integrated into clothing, curved surfaces, and portable devices.
Touchscreens:
With exceptional transparency and conductivity, IGZO sputtering targets have transformed the touchscreen landscape:
IGZO-based touchscreens offer near-instantaneous response times, providing users with a more natural and fluid interaction with their devices. In terms of energy-efficient screens, IGZO's improved electron mobility reduces power consumption, extending the battery life of portable devices. IGZO technology has also enabled the creation of high-resolution displays with vibrant colors and clarity.
Solar Cells:
IGZO thin films can enhance the efficiency of thin-film solar cells by improving electron mobility and light absorption.
IGZO thin films are used as transparent conductive electrodes in solar cells, allowing for efficient charge collection without blocking incoming sunlight. Also, the high electron mobility of IGZO contributes to enhanced charge transport, reducing energy losses within the solar cell. Besides, IGZO's flexibility enables the production of flexible and lightweight solar panels, expanding their applicability in diverse settings.
The Sputtering Process
Sputtering is a deposition technique used to create thin films of IGZO on substrates. IGZO sputtering targets play a pivotal role in this process. During sputtering, high-energy ions are directed at the target material, causing atoms or molecules to be ejected from the target surface. These ejected particles then settle on the substrate, forming the thin film.
Challenges and Ongoing Research
While IGZO offers immense promise, challenges include ensuring consistent deposition, reducing production costs, and further enhancing the material's properties. Ongoing research aims to address these challenges and expand the scope of IGZO applications.
Conclusion
In summary, IGZO sputtering targets are at the forefront of thin-film electronics, driving advancements in displays, touchscreens, and flexible devices. With their unique combination of properties, IGZO-based electronics offer improved performance, energy efficiency, and versatility. As research and development efforts continue, IGZO's impact on the electronics industry is expected to grow, paving the way for innovative and cutting-edge electronic devices in the future. Stanford Advanced Materials (SAM) is a leading supplier of different kinds of sputtering targets. For more information, please visit our homepage.