Speaking of titanium, many people may not know what it is, but when it comes to titanium implants, the impression of titanium in our minds suddenly becomes clearer. It has to be said that titanium and titanium alloys become well known because of their use in human implants. At present, no material is more suitable in human implants than titanium. Next, please follow SAM Sputter Targets to learn more about the application of titanium and titanium alloy in human implants.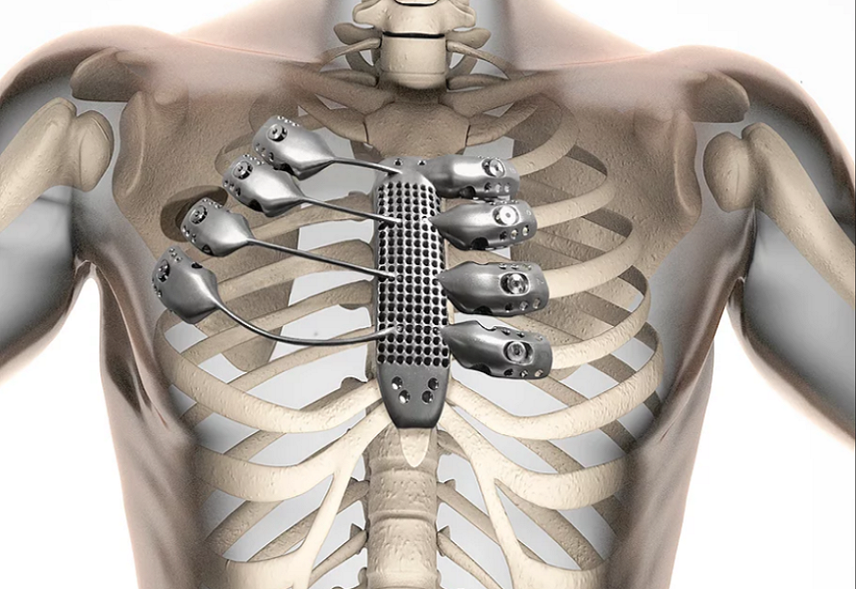 In medical transplantation, artificial joints and artificial bone substitute materials should have the following basic characteristics: light weight, high strength, biocompatibility, corrosion resistance, etc., and the tissue reaction of the implant in the body won't cause deterioration of materials. The metal implant must retain its function over the expected life and will not deteriorate when subjected to fatigue, abrasion, corrosion and impact loads. The earliest artificial joint materials such as dental powder, polypropylene, and plexiglass have low strength, easy folding, and poor biocompatibility; Later, stainless steel was used instead, but stainless steel not only corroded and fractured in the body, but also had a large specific gravity, which was about twice the proportion of human bones; Cobalt Chromium alloy is also an excellent artificial joint material, but unfortunately, cobalt and chromium are poisonous to human body.
The appearance of titanium and titanium alloy materials meets all of the above requirements. Titanium and titanium alloys have similar specific gravity to human bone, high strength, good mechanical processing and excellent corrosion resistance, and naturally become a new type of ideal artificial joint material. The titanium material used for surgical implant materials is mainly titanium and Ti-6Al-4VELI alloy. In recent years, the implant materials Ti-13Nb1-13Zr and Ti-6Al-7Nb, which have good affinity to human body, have also been approved by the ASTM standard. Artificial bones and bone joints made of titanium can be regenerated on the cells without affecting bone growth, and have good affinity with human bones, epithelium and tissue. At present, titanium and titanium alloys have been widely used in artificial bones, artificial bone joints, joint foot plates, broken bone fixators, intramedullary nails, artificial heart valves, and cranial bones.
Stanford Advanced Materials (SAM) Corporation is a global supplier of various sputtering targets and evaporation materials such as metals, alloys, oxides and ceramic materials, which are widely used in multiple industries. We regularly update knowledge and interesting stories of sputtering targets on our website. If you are interested, please visit https://www.sputtertargets.net/ for more information.
Related:  Does titanium never corrode?