Arc Ion Plating is a technological process developed in the United States of America in the 60s. Since then, it has become more widely used and accepted in other parts of the world. Energy from evaporation as well as ionization is incorporated to achieve the goal of arc ion plating. The goal of arc ion plating is to coat a workpiece with the desired material, which is usually a metal.
In principle, arc ion plating is similar to another form of ion plating known as arc plasma plating. However, there are slight differences between the two.
Principle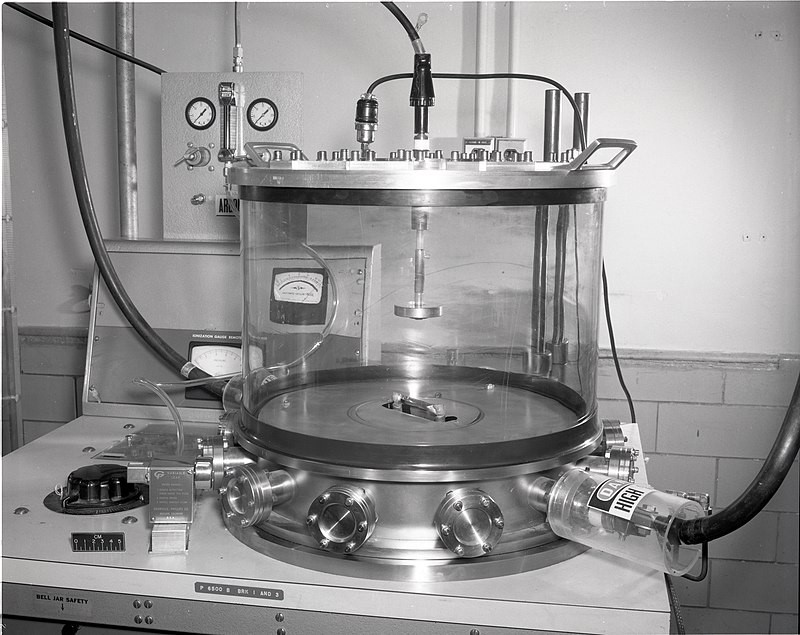 In Arc Ion Plating, the material used for coating is first evaporated in a vacuum. It is then ionized using positive charges from an electric arc. The material is then attracted to the workpiece. The positive charges on the material and the negative charges on the workpiece are responsible for this attraction because opposite charges attract. The material is bombarded with the workpiece at a very high speed. Subsequently, a very adhesive thin film of material is formed on the workpiece.
Materials Used for Arc Ion Plating
Most of the materials used for arc ion plating can also be used for arc plasma plating. They include:
Uses of Arc Ion Plating
Prevention of Friction: ion plating is used in parts of machinery that are subject to wear and tear from friction. This allows for the seamless operation of machines and increases the lifespan of these machines.
Conduction of Electricity: some appliances require a high level of conductivity to carry out their function. They include cell phones, computers,  and many other electronic devices. Metals like gold and silver are good conductors. However, they are way too costly. Rather than make a whole appliance from silver or gold, the appliance can simply be coated with any of these metals. This also increases the conductivity of the appliance.
Prevention of Tarnishing: some household items such as cutlery and pots are susceptible to tarnish. However, when they are coated with durable metals such as copper and TiN, they last longer and do not tarnish easily.
Heat Conductance: one can only imagine how difficult it would be to use some cooking utensils if not for ion plating. Aluminum pots, pans, and kettles could be coated with copper to improve their heat conductance.
Jewelry and Aesthetics: ion plating is used to improve aesthetics. It is widely used in the production of necklaces, bracelets, rings, cufflinks, and other accessories. This improves not only their aesthetics but also their durability. Chandeliers, lamp stands, doorknobs, and mirror frames are just a few things that can be ion plated to make them more aesthetically pleasing. Gold and silver are commonly used for ion plating when aesthetics is a factor.
Protection from Radiation: this is usually applied in aerospace. The helmet of astronauts is usually plated with gold to protect them from the harmful effects of solar radiation.
Why Arc Ion Plating?
Strong Adhesion: this is one of the reasons why arc ion plating is so widely used. Due to the charges on the workpiece and metal, there is a strong, attractive force that makes the metal adherent to the workpiece. Thus materials coated via arc ion plating are very durable.
Bombardment can be controlled: This makes it possible to adjust the film properties as is best suited for the substrate.
The surface coverage is better than most other forms of plating.
Electrically conductive materials can be easily vaporized for the process
 Limitations of Arc Ion Plating
Electrically resistant materials cannot be vaporized for the process.
It is tasking to obtain a uniform coating because are many variables that need to be controlled
The heat might be too much for the substrate.
Conclusion
Thank you for reading our article and we hope that it can help you better understand arc ion plating. If you want to know more about sputtering knowledge, we would like to advise you to visit Stanford Advanced Materials (SAM) for more information.